Film Make-up Algarve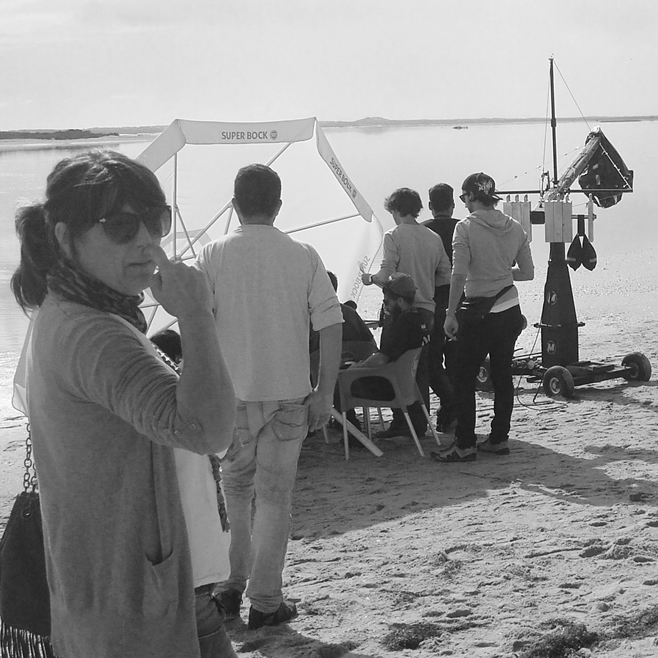 Judith worked behind the scenes for Pixel Tv (music video Paul Oakenfold), Soldaat Wojtek (Director: Dick van Den Heuvel), As Trapaceiras (Director: André Badalo), Aboim ascensão (Director: André Badalo), De Ontsnapping (makeup assistant to Pur Thijs), Renesse (makeup assistant to Barbara Bijelic) and many more film productions in Algarve.
Especially in theatre, film and television make-up plays a very important role. Often, because of the distance and exposure, expressions on the faces of the actors are not clearly visible. With the use of make-up and grime this can be hugely improved.
With each assignment we see what materials and techniques are needed for a successful project.
Techniques
A selection from some materials and techniques used for various characters:
– Bold heads
– Hair work (wigs, implanting, wool crêpe and hair crêpe)
– Beards and moustaches
– Putty noses and ears
– Hair styling
– Grime
– Special effects (masks, wounds, etc.)
– HD makeup techniques
Products
Professional make-up and grime products that we use are:
– Glatzan, Soft, Putty, Special Plastic and Tuplast
– Joe Blasco
– Kryolan
– Skin Illustrator makeup